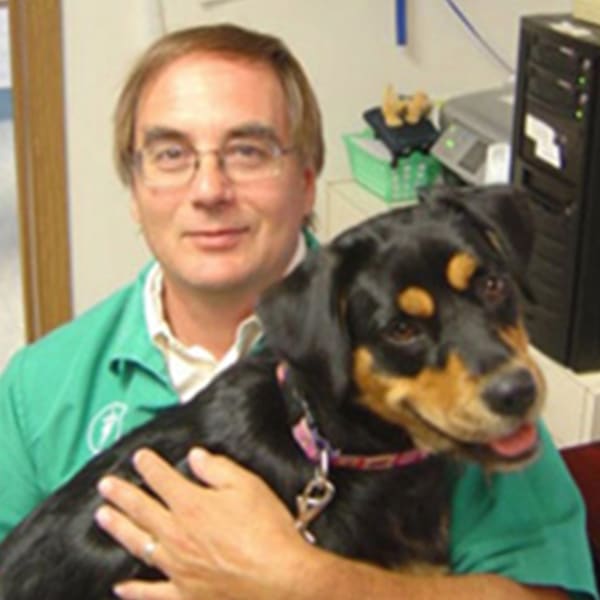 Dr. Gregory Noll, DVM
Doctor Gregory Noll grew up on a 140-acre farm near Lancaster, Ohio where he helped his family raise sheep, cattle, and chickens. He is the oldest of five children. 
He graduated from veterinary school at Ohio State University in 1980 and worked for another veterinarian in Richland county for two years before striking out on his own to start Noll Veterinary Hospital and has been grateful for his choice ever since. 
In the early day when money was tight, Dr. Noll was the vet, answered the phone, prepped the surgeries, and cleaned up. As word spread about his exemplary vet services, the practice started to grow and he was able to add a receptionist and a vet technician. In 1985 Dr. Noll moved into the larger office, designed by local architect Rob Leach, that still houses Noll Veterinary Hospital today. 
Although the majority of his practice is now with companion animals, Dr. Noll continues to offer large animal services and makes farm visits to care for livestock and horses.
When not working Dr. Noll enjoys spending time with his wife Lori (who also works with him) and his four children Danielle, Daniel, Ben, and Brianna.
Much has changed over the years, but our commitment has remained the same: to provide the best quality services we can for our clients and to do it at a fair price.